Symantec Cybercrime report
Cybercrime: £130bn stolen from consumers in 2017, report says
Of the 978m global victims of cybercrime last year, 17m were Britons targeted by phishing, ransomware, online fraud and hacking.
Source :  https://www.theguardian.com/technology/2018/jan/23/cybercrime-130bn-stolen-consumers-2017-report-victims-phishing-ransomware-online-hacking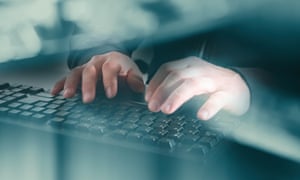 Hackers stole a total of £130bn from consumers in 2017, including £4.6bn from British internet users, according to a new report from cybersecurity firm Norton.
More than 17 million Brits were hit by cybercrime in the past year, meaning the nation, which accounts for less than 1% of the global population, makes up almost 2% of the 978 million global victims of cybercrime and almost 4% of the global losses.
The losses were more than just financial. Each victim of cybercrime spent, on average, nearly two working days dealing with the aftermath of the attack.
The most common crimes were generally low-tech, such as attempts to trick individuals into revealing their personal information through bogus emails with generally low costs to victims. Other forms of cybercrime were more expensive: the typical victim found that a technical support scam cost them £44, a ransomware attack £111, and a fraudulent purchase online costing as much as £166.
But Norton warns that cybercrime victims are not doing enough to protect themselves online.
The report found that they are more than twice as likely as those who haven't fallen prey to cybercrime to share passwords to online accounts with other people, and almost twice as likely to use the same password for all online accounts.
What's more, a surprising number of cybercrime victims – more than a quarter – believe they are safe from future attacks.
"Consumers' actions revealed a dangerous disconnect: despite a steady stream of cybercrime sprees reported by media, too many people appear to feel invincible and skip taking even basic precautions to protect themselves," said Nick Shaw, Norton's general manager for EMEA. "This disconnect highlights the need for consumer digital safety and the urgency for consumers to get back to basics when it comes to doing their part to prevent cybercrime."
The head of the UK's National Cybersecurity Centre warned on Tuesday that it was a matter of "when, not if" Britain would be hit by a major cyber-attack, capable of disrupting critical infrastructure or the democratic process.
"Some attacks will get through. What you need to do [at that point] is cauterise the damage," Ciaran Martin said.
We're doing something different…
… and we'd like to explain why. Our journalism now reaches record numbers around the world and more than a million people have supported our reporting. We continue to face financial challenges but, unlike many news organisations, we haven't put up a paywall. We want our journalism to remain accessible to all, regardless of where they live or what they can afford.
This is The Guardian's model for open, independent journalism: available for everyone, funded by our readers. Readers' support powers our work, safeguarding our essential editorial independence. This means the responsibility of protecting independent journalism is shared, enabling us all to feel empowered to bring about real change in the world. Your support gives Guardian journalists the time, space and freedom to report with tenacity and rigour, to shed light where others won't. It emboldens us to challenge authority and question the status quo. And by keeping all of our journalism free and open to all, we can foster inclusivity, diversity, make space for debate, inspire conversation – so more people have access to accurate information with integrity at its heart.
Guardian journalism is rooted in facts with a progressive perspective on the world. We are editorially independent, meaning we set our own agenda. Our journalism is free from commercial bias and not influenced by billionaire owners, politicians or shareholders. No one steers our opinion. At a time when there are so few sources of information you can really trust, this is vital as it enables us to give a voice to those less heard, challenge the powerful and hold them to account. Your support means we can keep investigating and exploring the critical issues of our time.
Our model allows people to support us in a way that works for them. Every time a reader like you makes a contribution to The Guardian, no matter how big or small, it goes directly into funding our journalism. But we need to build on this support for the years ahead.